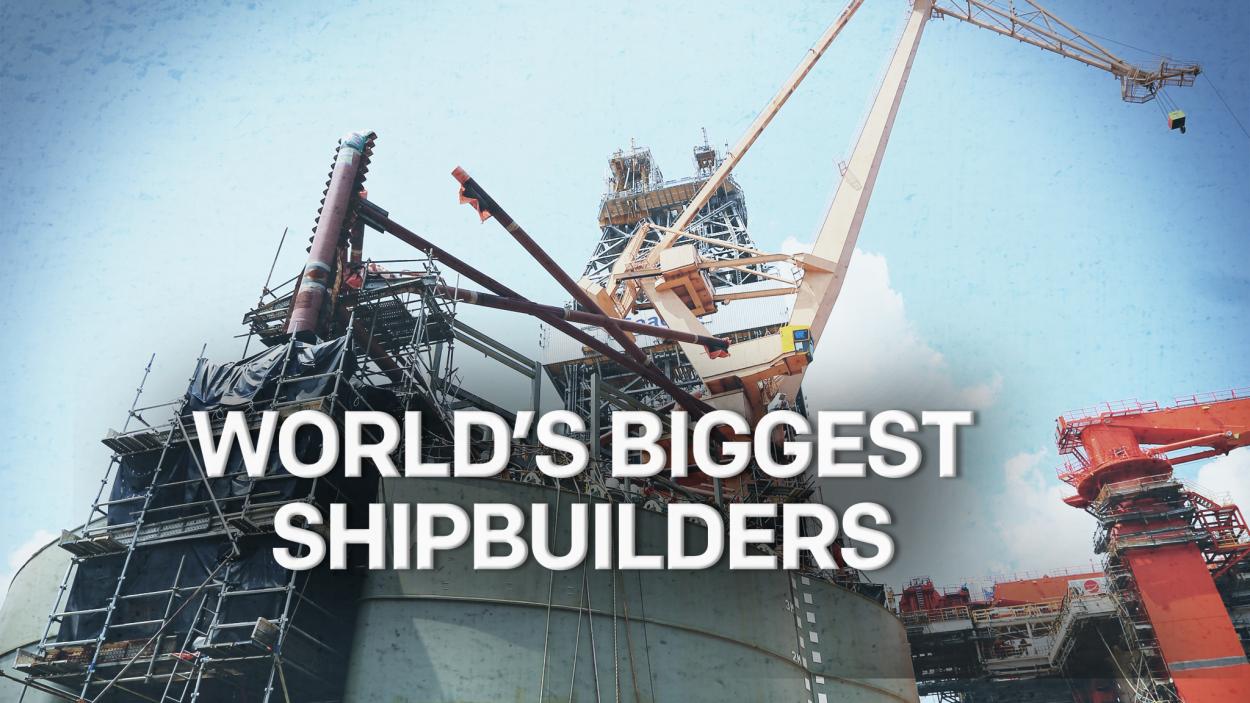 World's Biggest Shipbuilders
At Maersk, the world's largest shipping company, shipbuilders and captains face engineering challenges.
The workers face one of the heaviest lifts any of them have ever attempted - hoisting a giant 3000 tonne leg well into position, with the help of the yard's floating crane.

In the South Korean shipyards of Okpo and Sungdong, two teams are building a giant tanker- the Maersk Tangier, along with the world's biggest jack-up rig - the XLE4.

The Tangier is welded together from a hundred and twenty nine giant steel blocks. As the challenges increase for the tanker team, the rig team is also feeling the pressure.