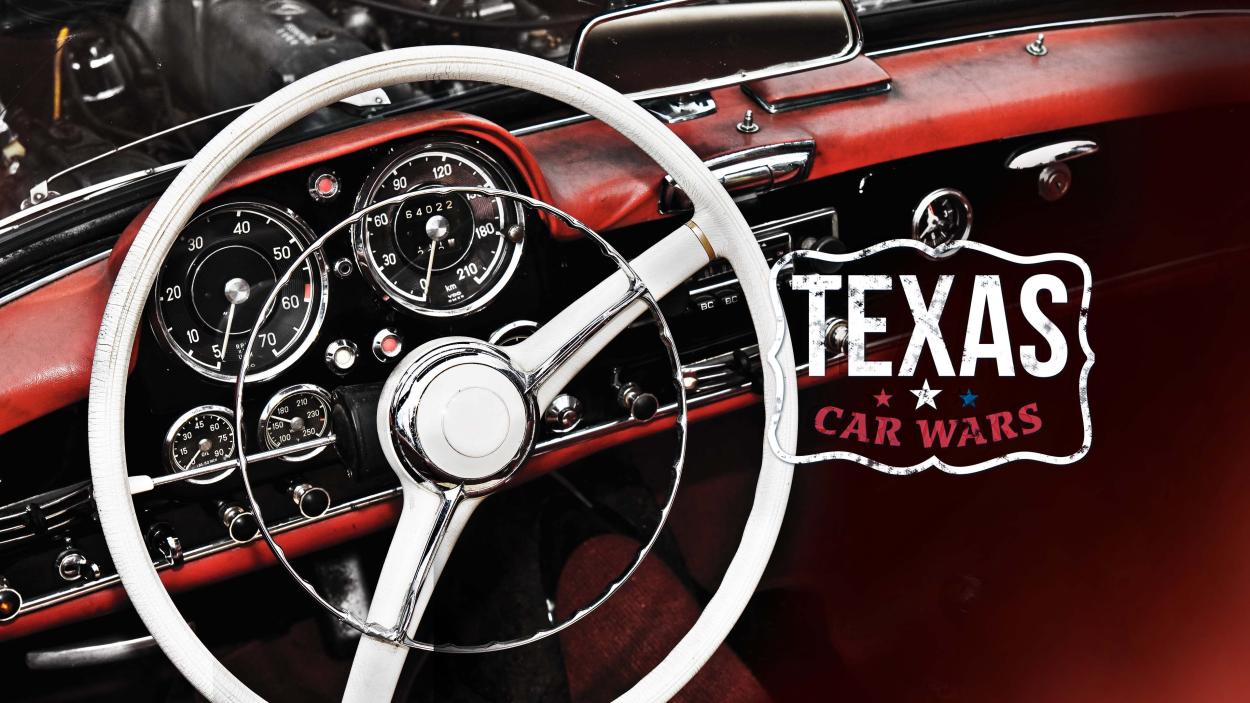 Texas Car Wars
Texans mechanics and buyers try to discover hidden gems and turn these run down motors into flawless classics. But will they still make a profit?
Texas is a car flipping goldmine. Follow several salvage crews' rivalries at the auction as battle over a 1964 Thunderbird, 2002 Nissan Xterra, and a 1955 Ford Fairlane.

An abandoned '52 Packard sparks a bidding war between Mike and Josh. Who will be victorious? Meanwhile a 1966 Mustang causes problems for Beep and Holly.