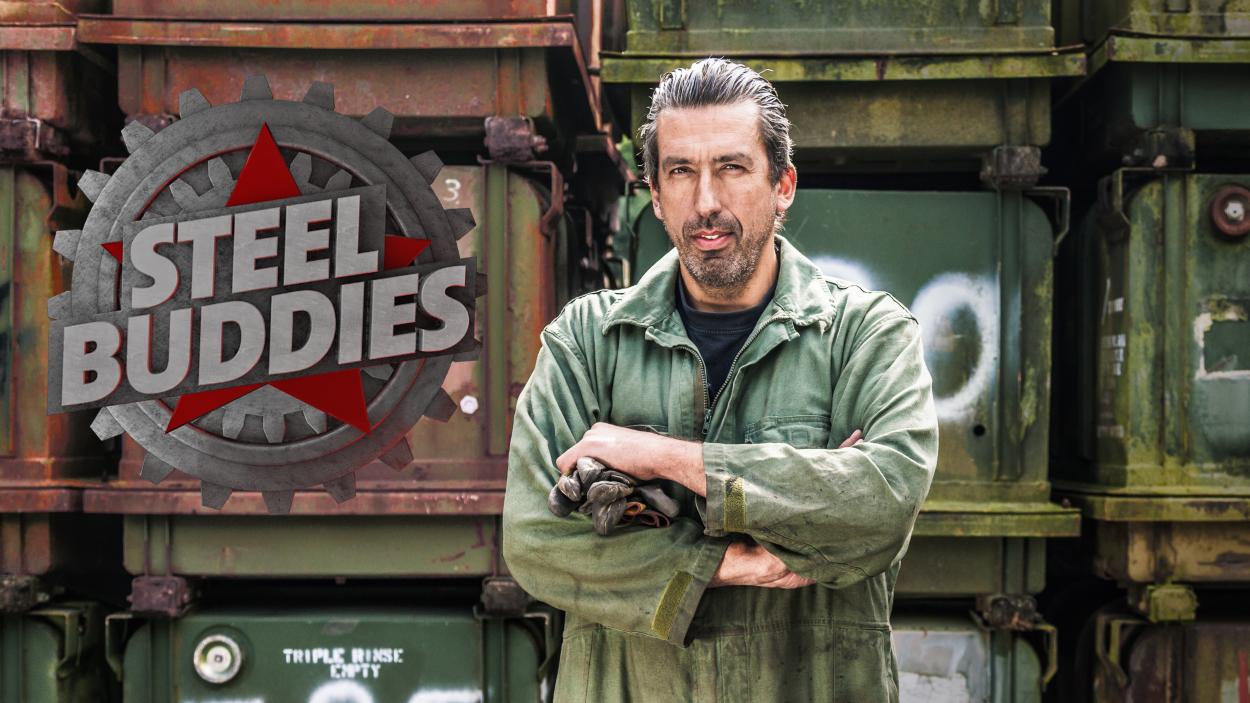 Steel Buddies
Michael Manousakis and his team at Morlock Motors can obtain any vehicle. The mastermind from Westerwald has a long and impressing list of outstanding projects all over the world.
The team move a Centurion tank for a British expat and test drive an M2 alligator amphibious vehicle on the Rhine but get more adventure than they bargain for.

Michael embarks on some shopping trips to the US, tries to get his airplane business of the ground and races to deliver three school buses to Savannah port on time.