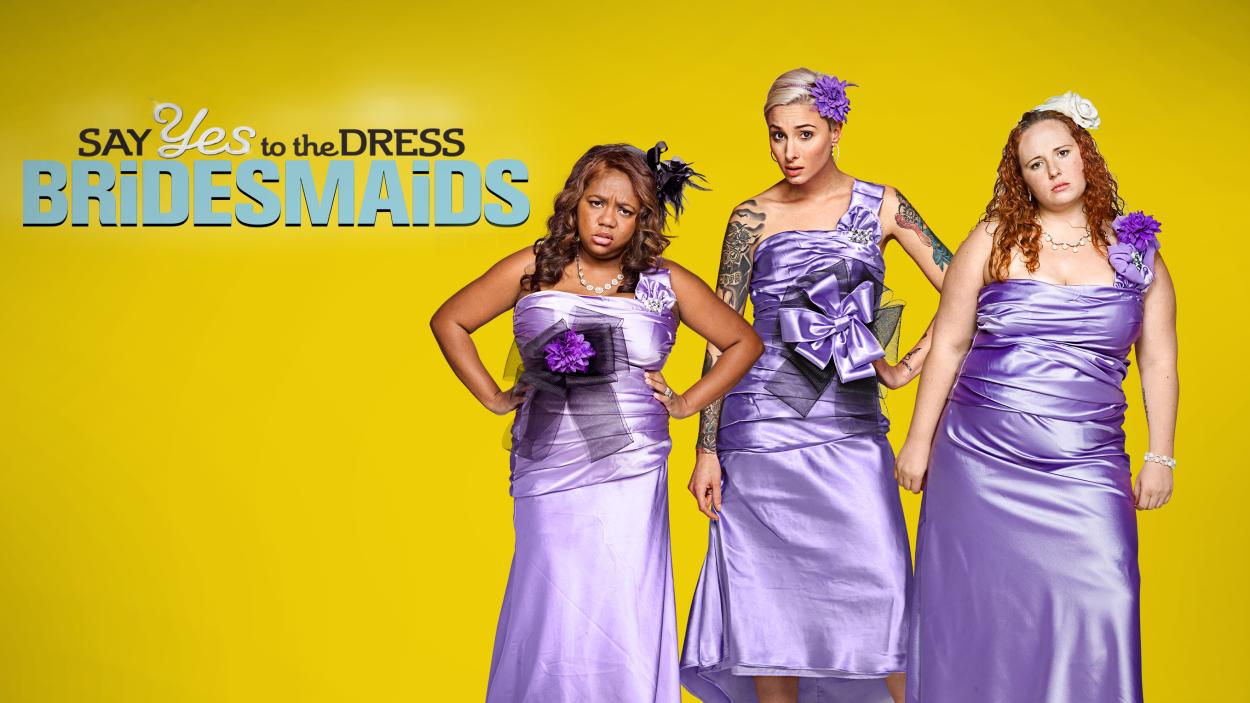 Say Yes to the Dress: Bridesmaids
The team at Bridals by Lori in Atlanta helps brides find the perfect gown for their demanding bridesmaids.
Cassie's two besties have hated each other since the day they met. When the feud is about to be continued in the bridal store, can Cassie prevent the drama?

Brides Amber and Ajeshia can't compromise on the necklines of the bridesmaid dresses and even consult a boob-o-meter. Can they settle on an acceptable level?