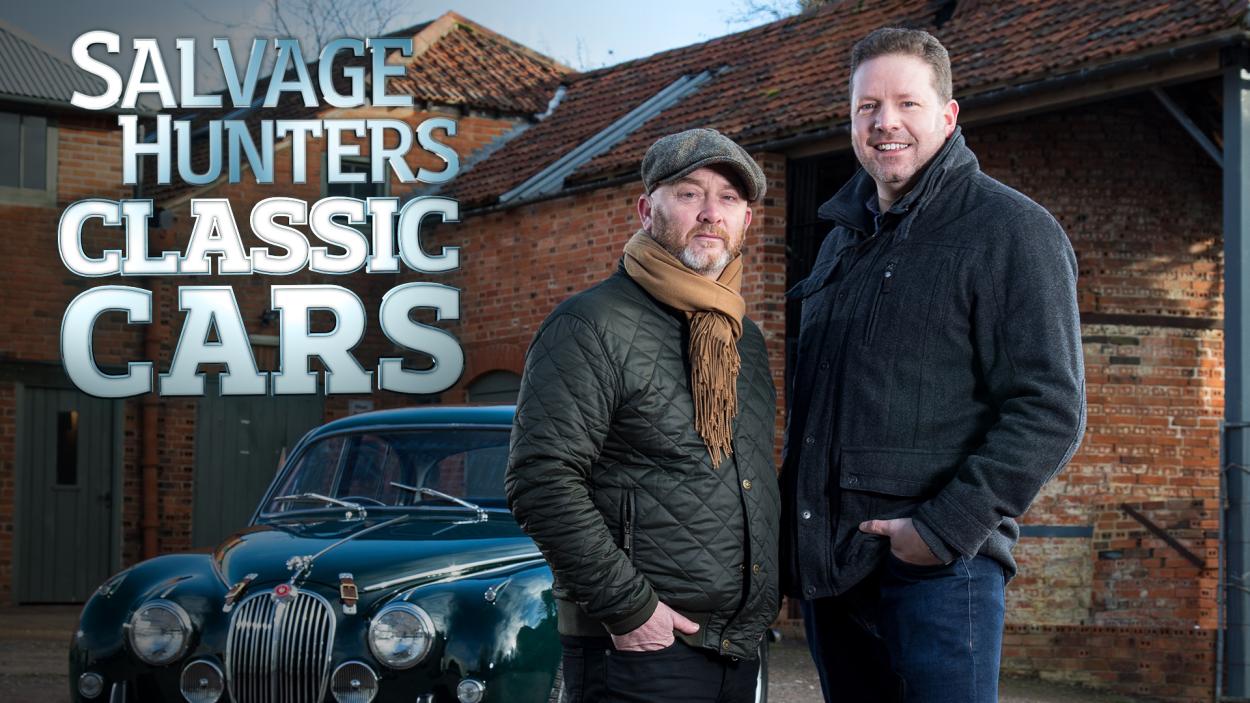 Salvage Hunters: Classic Cars
Salvage aficionado, Drew Pritchard teams up with Turbo Pickers' Paul Cowland for a motoring mission. They scour the UK, buying, restoring and selling classic cars.
Drew and Paul spot a classic Golf GTI at a TV and film props company. And, at a barn in Suffolk Drew unearths an early 1970s Lotus Elan which needs radical restoration.

Drew spots a 1960s Mini that may be for sale - can he buy it at a good price? And, a Cotswold dealer has a Porsche 928, but the budget is hit by some major repairs.

Drew and Paul unearth a 1968 Mark 11 Jaguar to modify give a race-inspired look. In Yorkshire, they find a rare gold 1970s Mercedes 350 SLC that needs a lot of work.