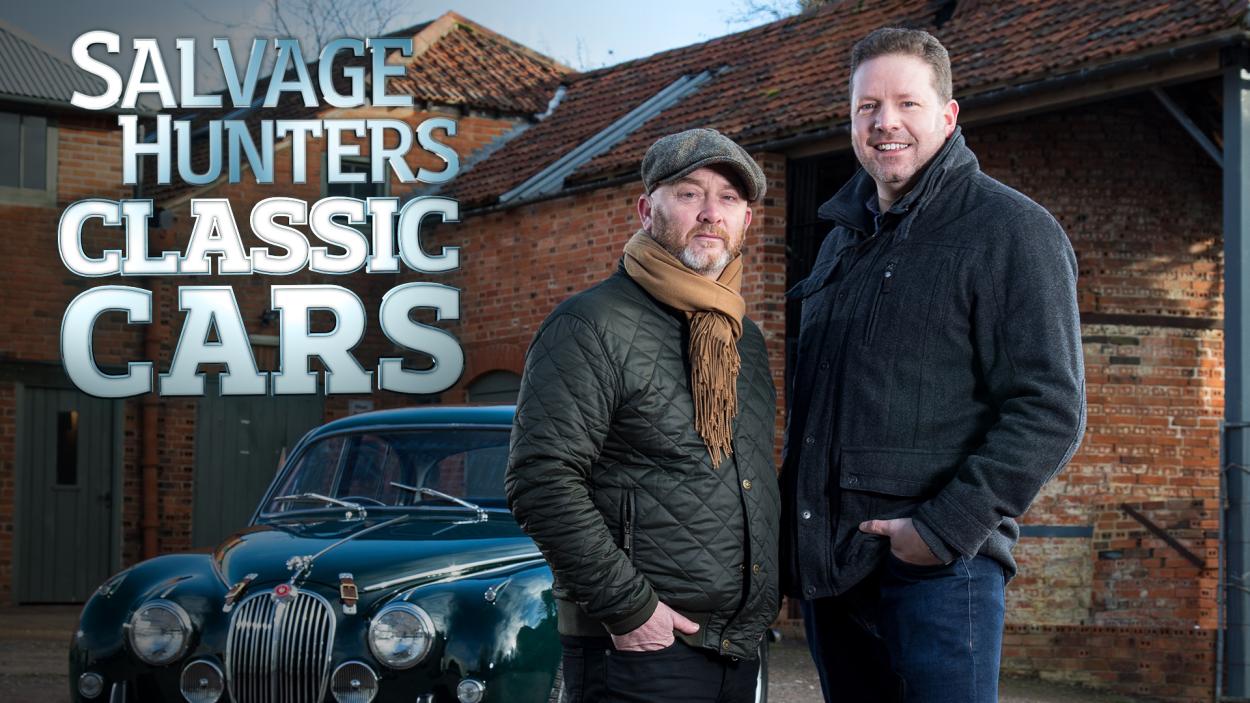 Salvage Hunters: Classic Cars
Salvage aficionado, Drew Pritchard teams up with Turbo Pickers' Paul Cowland for a motoring mission. They scour the UK, buying, restoring and selling classic cars.
In Hampshire Drew and Paul uncover a rare 1960s MGC, but clash over how to restyle it. And, in Dorset, they fall for an 80s BMW 635 Coupe left in a barn for 15 years.

The boys find a Morris Traveller at the largest private car collection in the UK. And, in Surrey they spot a rare but affordable Maserati.

In rural Devon the boys fall for the Gallic charm of a Renault 4. It's a rare limited-edition model – can Drew and Paul replicate its unique interior fabric?