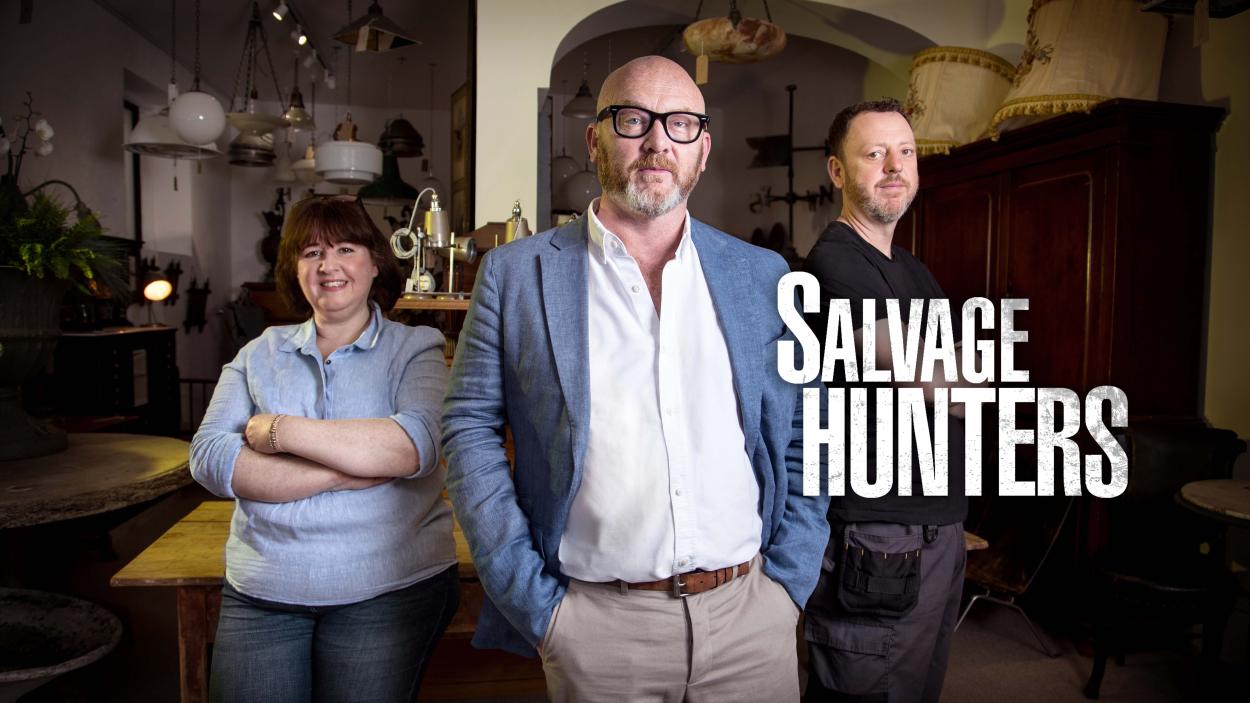 Salvage Hunters
Modern day treasure hunter Drew Pritchard travels the length and breadth of the country in search of weird and wonderful objects.
Drew is given first look at the furniture in a Black Country factory. Next, in Derby, a new contact pays off when Drew finds the crankshaft from a Battle of Britain fighter plane.

In Lancashire, Drew visits a sprawling salvage yard that yields a huge haul of unique items. Next, at an auction house, Drew faces off against other dealers in a bidding war.

Drew visits some family-run businesses in Lincolnshire, Norfolk and Grimsby in the hope of finding rare and unusual antiques that have never been put on sale before.