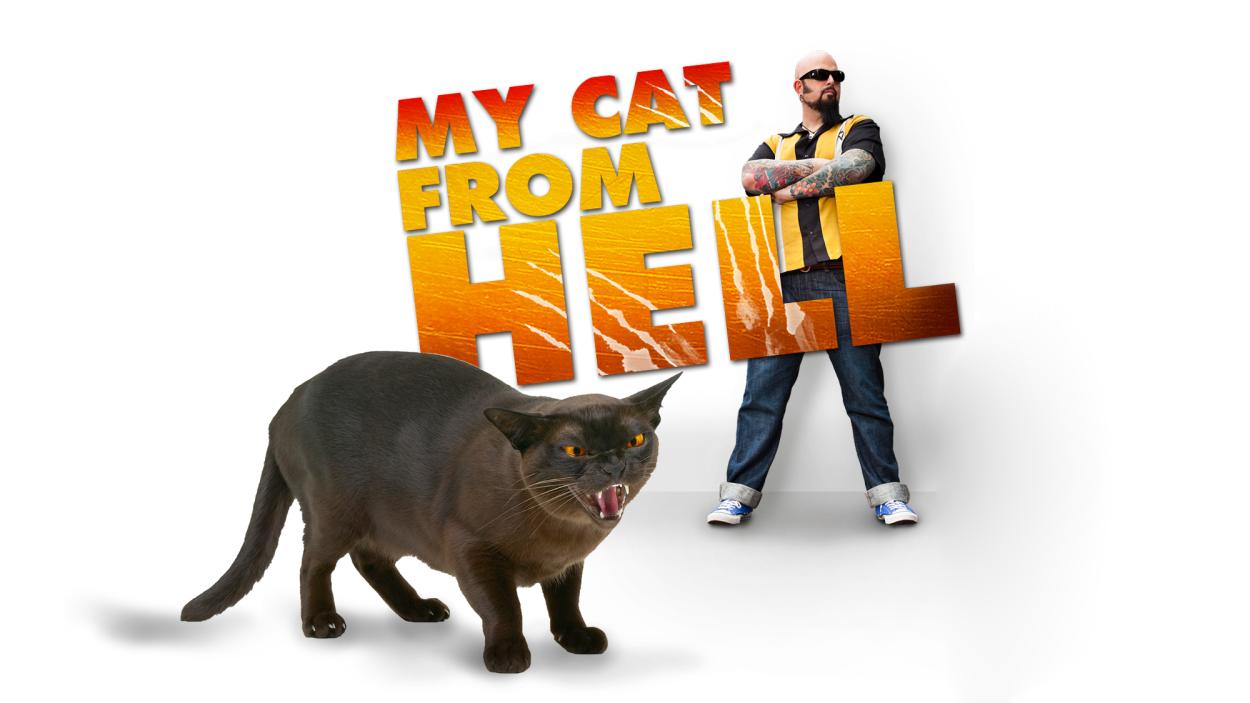 My Cat From Hell
Armed with more than 15 years of experience, a proven training program and his signature guitar case filled with cat toys, Jackson Galaxy is on a mission to help cat owners find the source of conflict with their furry friends.
Reality star and retired model Adrianne Curry and her boyfriend, Todd, are living with Adrianne's menacing Siamese cat, Billy Shears.

Steev and Laura have been dating for seven years, but Steev's cat Darkness is tearing them apart. Can Jackson ease their woes?