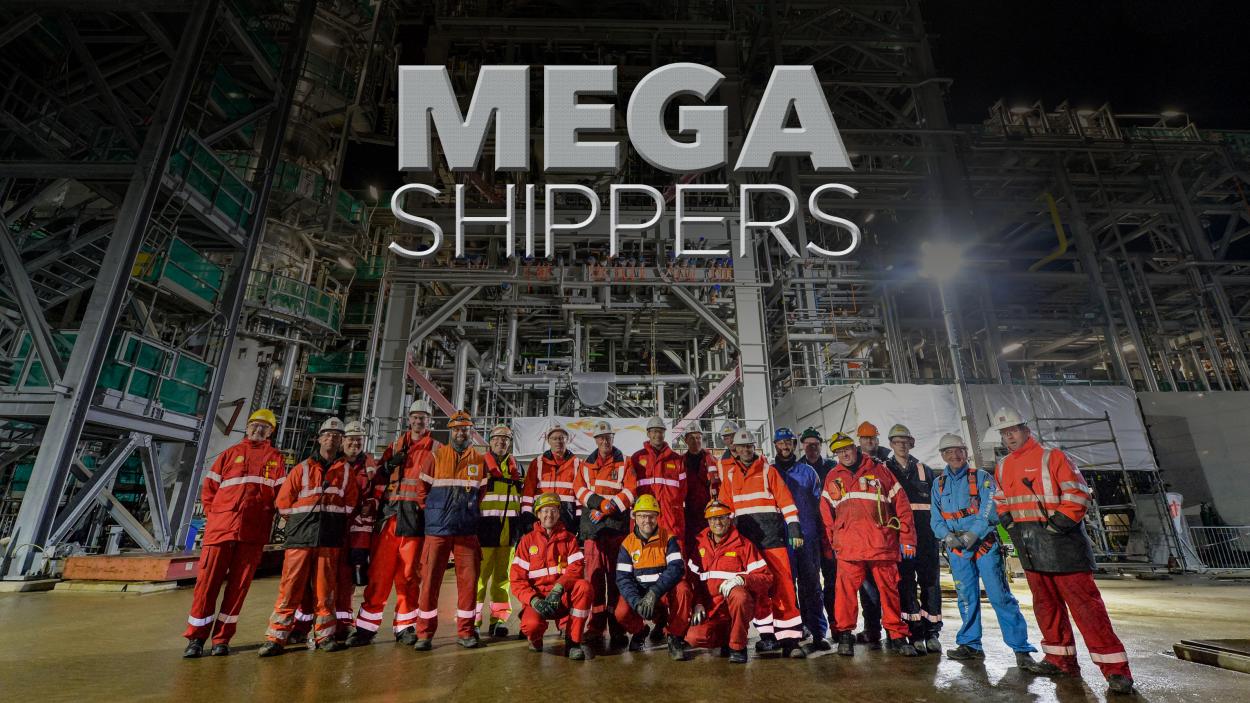 Mega Shippers
Find out what it takes to keep the UK's largest freight operator moving, 365 days a year.
Thousands of tonnes of fertiliser must be moved before rains threatens to destroy the cargo. And, a classic car dealer tries to ship a load of vintage motors worth £2 million.

In Rotterdam, two huge cubes are moved off a cargo vessel to a small barge. In Ipswich, 50 trucks are lifted through the air and in Portsmouth, WWII army tanks are transported.

A naval architect must move a £3 billion aircraft carrier from a dry dock. A heavy haulage expert faces a tight squeeze shifting 300 tonnes of steel cable under a low bridge.