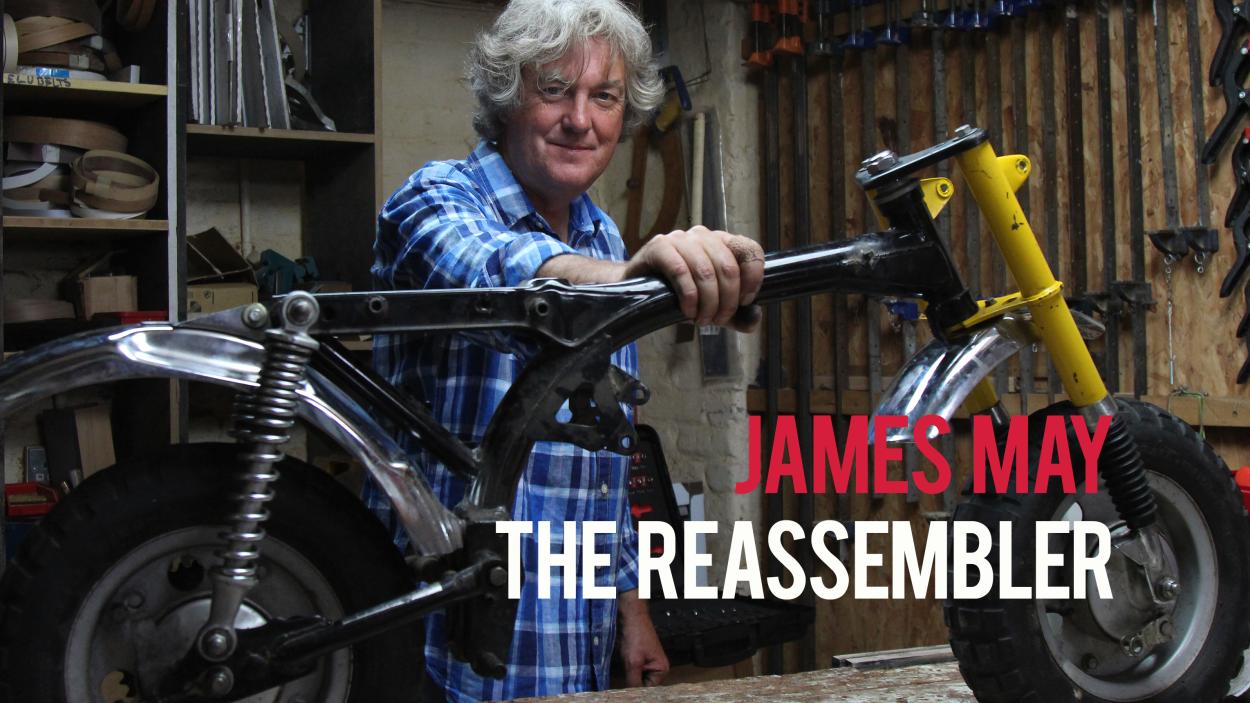 James May: The Reassembler
James May explores the intricacies and engineering marvels of various objects by putting them back together again from a pile of hundreds of their component parts.
James gets domestic as he tries to reassemble a cooking appliance. He pieces together the 235 parts that make up a 1960s Kenwood Chef Food Mixer.