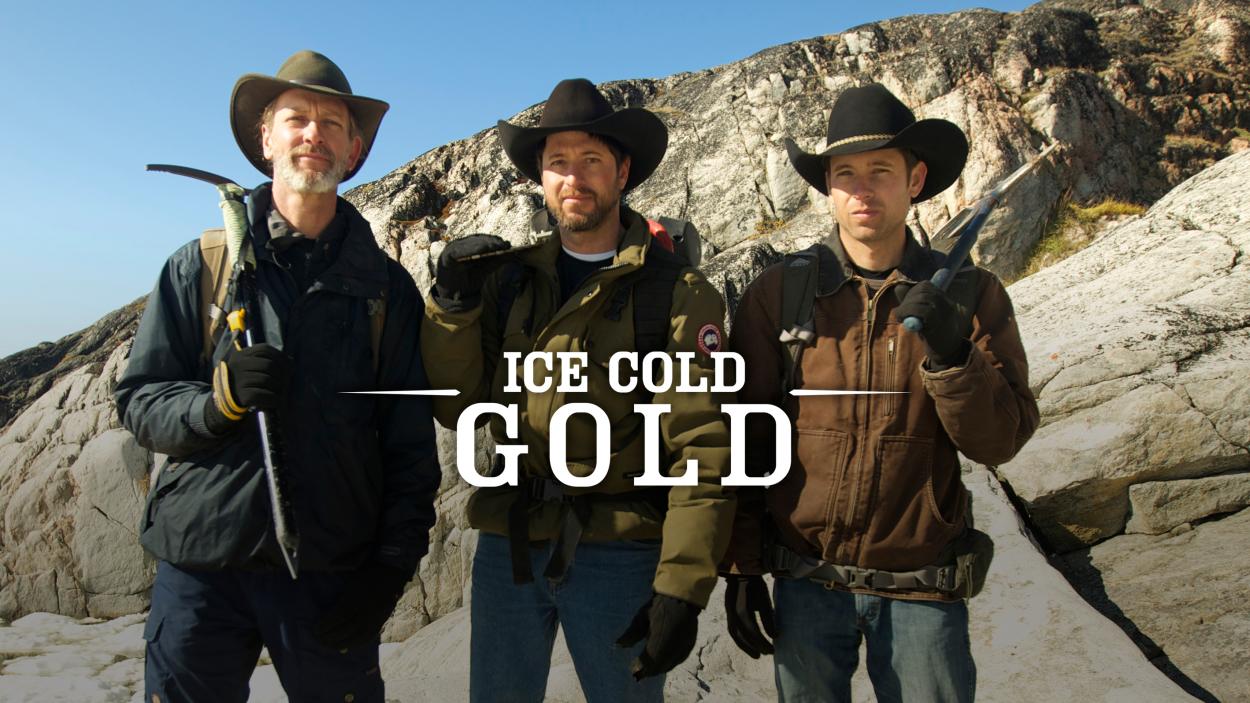 Ice Cold Gold
Follows a spirited team of American miners who are among the first people to prospect for precious metals and gems in the harshest and wildest parts of Greenland.
With only 48 hours left to explore Greenland, the jaws of the Arctic winter are closing in on the miners of Sixty Degree Resources.

With never before seen footage, a highlight of the first two summers of the team's journey through the arctic, battling harsh conditions and isolation.