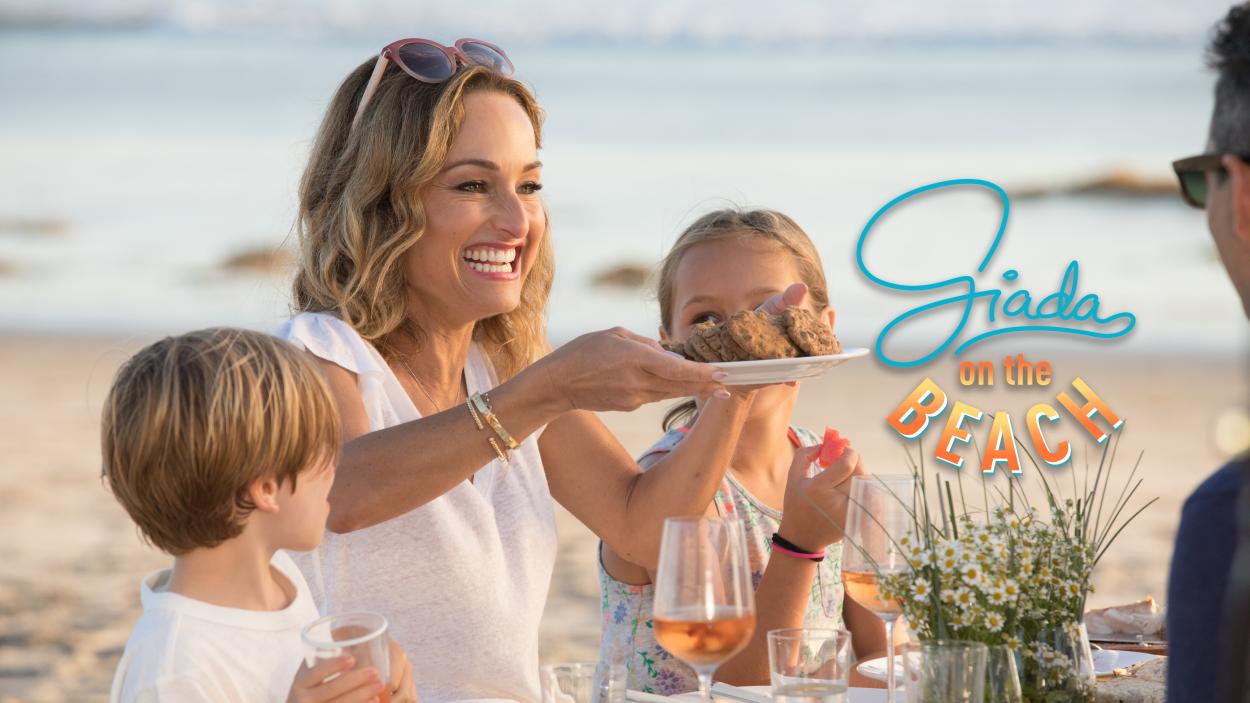 Giada On The Beach
Giada De Laurentiis and her daughter are spending summer on the Californian coast. The girls cook up delicious meals in the kitchen and around the grill.
Giada and her weekend guests grill on the beach to celebrate summer. Dishes include Grilled Skirt Steak, Grilled Halibut, and Spicy Melon Salad.

Giada De Laurentiis prepares and Italian happy hour. Her menu includes Spicy Sausage and Broccoli Panini, Crab and Potato Frittata, and Rose Spritz.

Giada sets up a party around her pool. The perfect outdoor menu includes Caesar Pasta Salad, Grilled Beans with Parmesan, Taco Burgers, and ice cream.