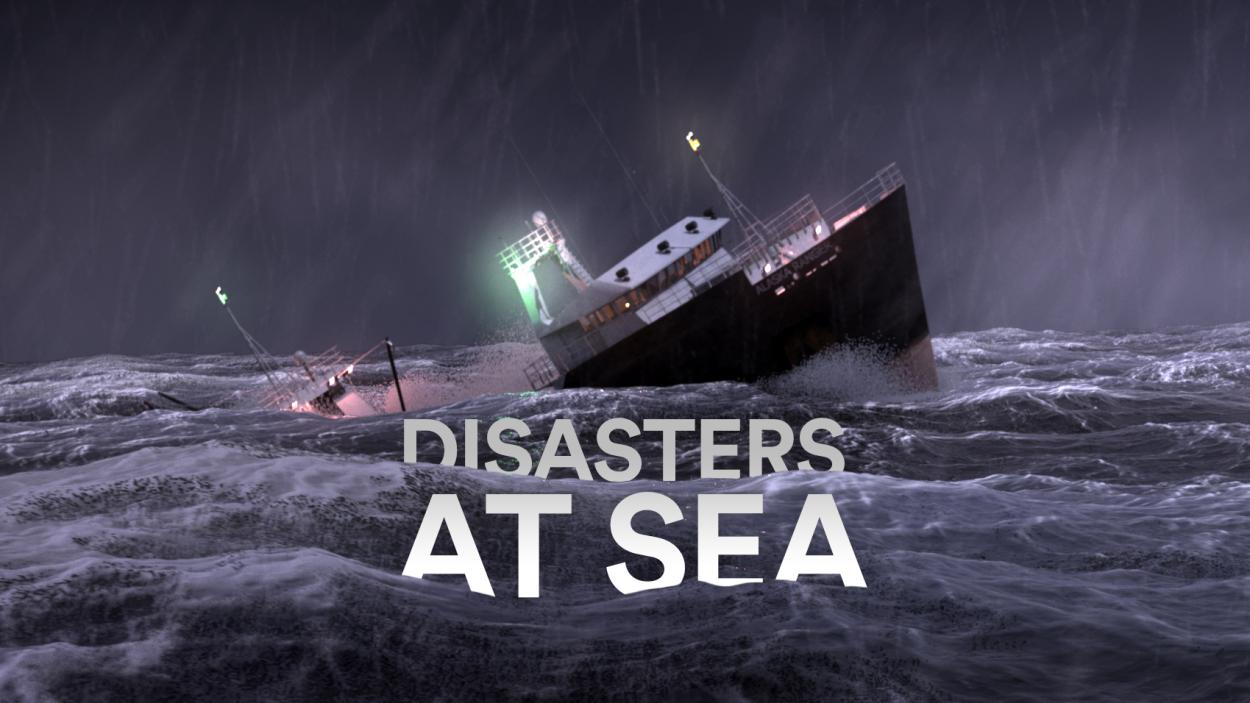 Disasters At Sea
Dedicated investigators uncover the devastating chain of circumstances that caused a maritime disaster. With the evidence at the bottom of the sea, ingenuity is required to find the cause – whether it is human error or the uncontrollable ocean.
Flooding forces the crew of the Alaska Ranger to abandon ship in frigid waters off the coast of Alaska, setting off a massive rescue effort by the Coast Guard.

A violent crack tears the MSC Napoli apart and leaves the crew stranded. As the investigators dig into the cause of the wreck, they discover an alarming design flaw.