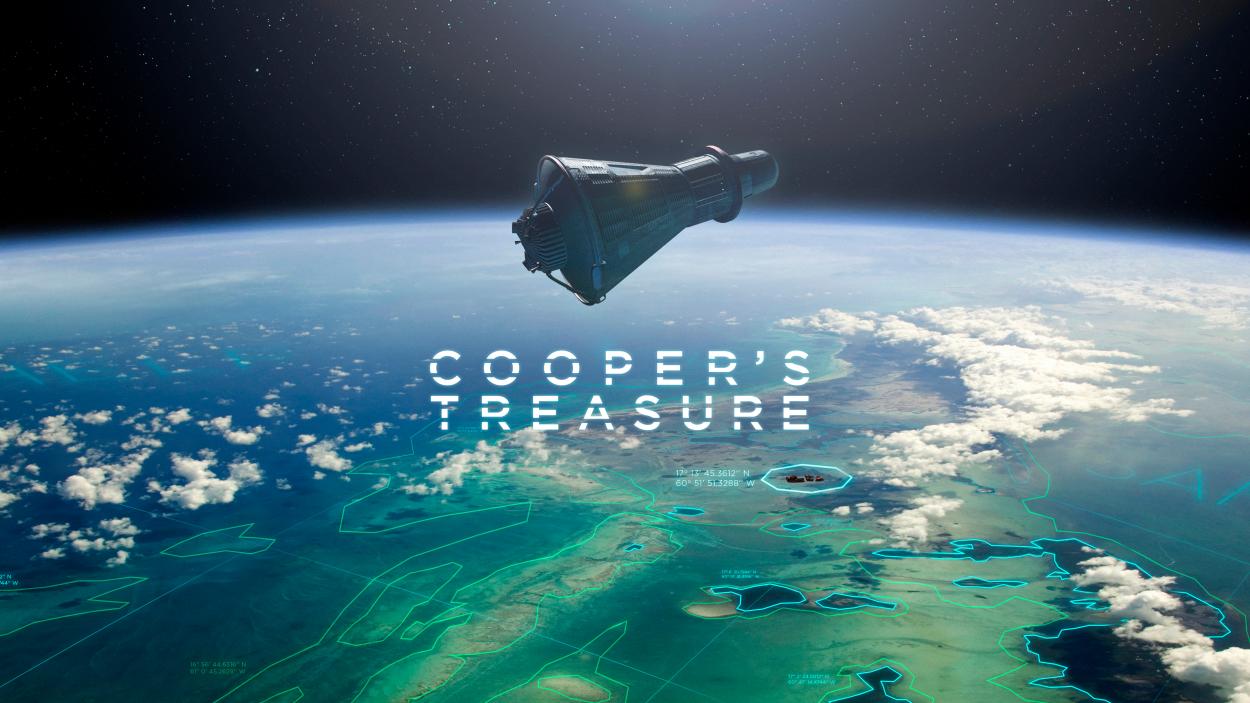 Cooper's Treasure
Gordon Cooper was a NASA astronaut and an American hero. While orbiting the Earth, Gordon discovered what he thought were shipwrecks full of treasure. He made a secret map of their locations, and before his death gave it to a close friend to investigate.
Treasure hunter Darrell Miklos dives the waters of Campeche, Mexico in search of shipwrecks first located by astronaut Gordon Cooper from space in 1963.

Darrell seeks clues from Cooper's past. His widow reveals many secrets, but will a former NASA flight director? A big piece is missing in Darrell's mission.

Darrell visits the Atocha, a valuable shipwreck Cooper recorded 50 years ago. Experts send Darrell to an archive in Spain to hunt down an ancient manifest.