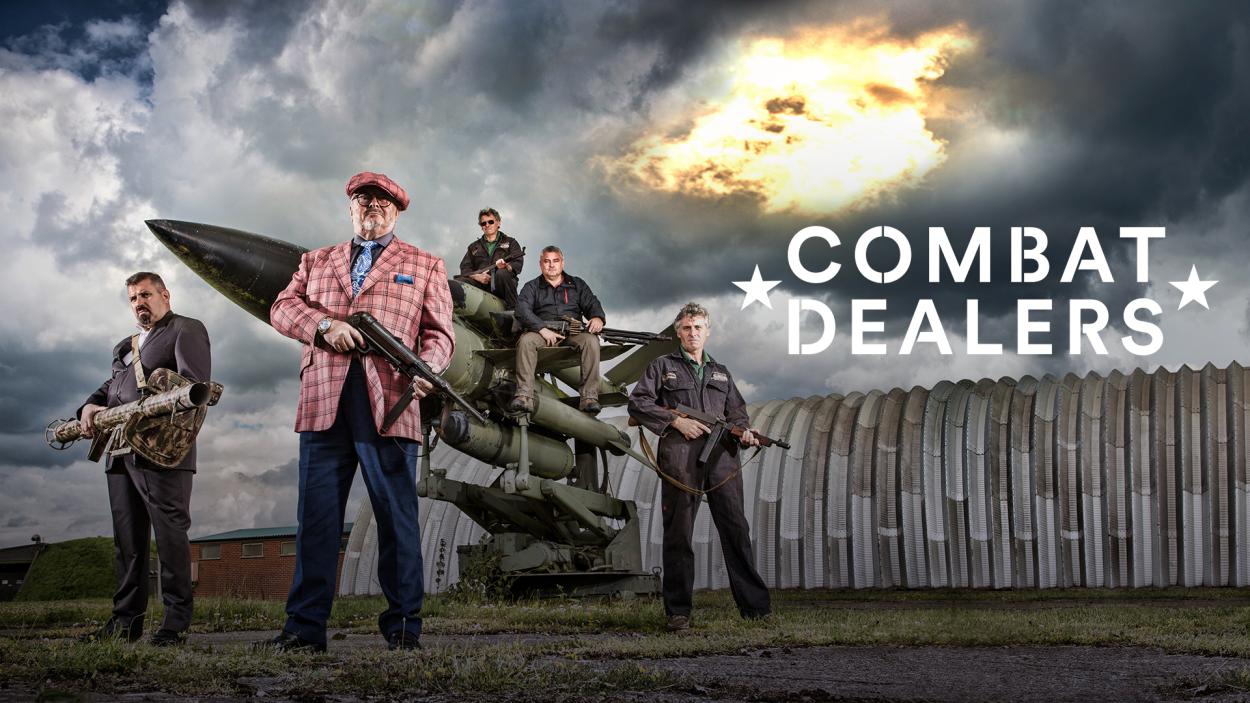 Combat Dealers
Wheeler-dealer Bruce Crompton is a master of finding military memorabilia of all shapes and sizes. With his eccentric team of ex-soldiers and engineers, he travels around the world to buy and restore wartime artefacts from small arms to mighty tanks.
A client wants a German half-track armoured personnel carrier converted into a Pioneer variant, used by the German army during the Battle of the Bulge.

A French museum asks Bruce for help in acquiring an incredibly rare German Panzer 1 tank. He also explores the remains of secret underground Nazi war factories.

A Russian client is looking for artefacts from the fall of Berlin. Bruce sees an opportunity to offload a German 88mm anti-tank weapon that was used in the battle.