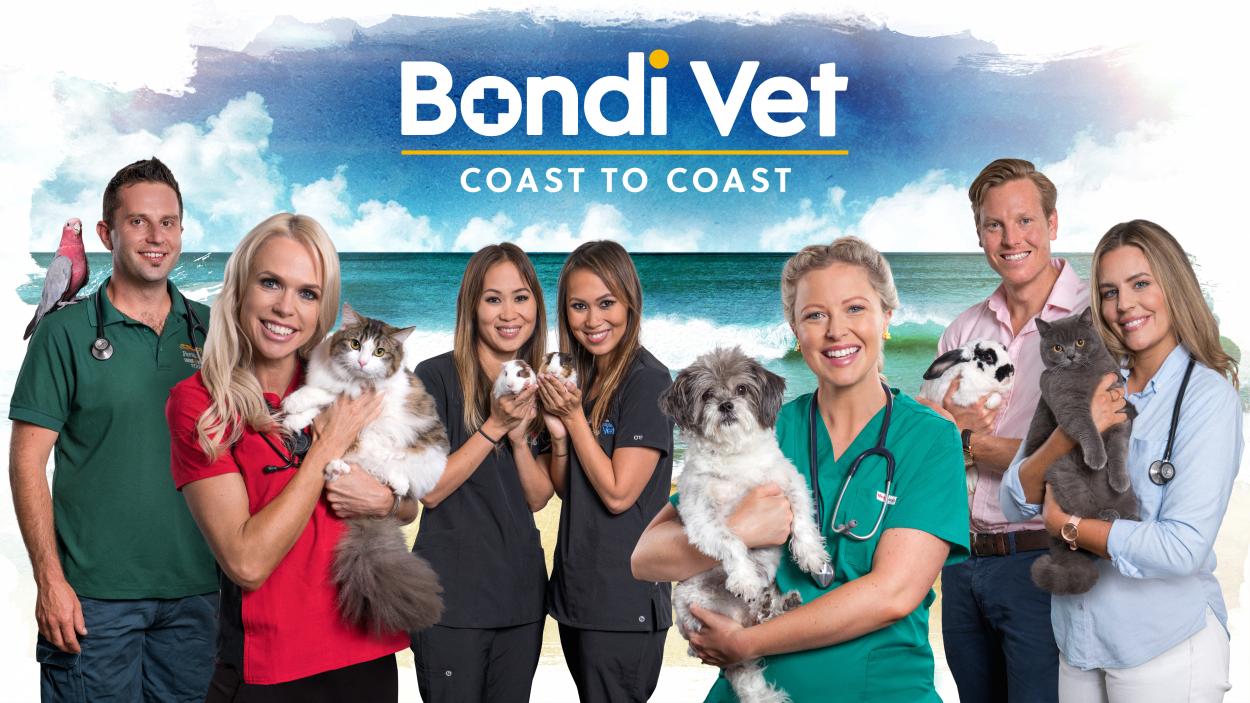 Bondi Vet: Coast To Coast
Seven dedicated vets strive to save and protect animals from all over Australia. The animals and vets face courageous battles, inspiring miracles, heartbreak and joy.
Dr. Kate discovers dachshund Gary has a life-threatening condition. Dr. Alex is under pressure to deliver 12 puppies, and Dr. Peter performs surgery on a lion.

Dr. Danni helps her friend's cat that keeps fighting with its neighbour. Meanwhile, Dr. Peter struggles to get close to Lottie the ferocious and frightened Chihuahua.

Dr. Alex desperately tries to fix a Labrador-staffy cross that has been attacked by another dog. Plus, an American Bulldog has eaten a whole packet of macadamia nuts.