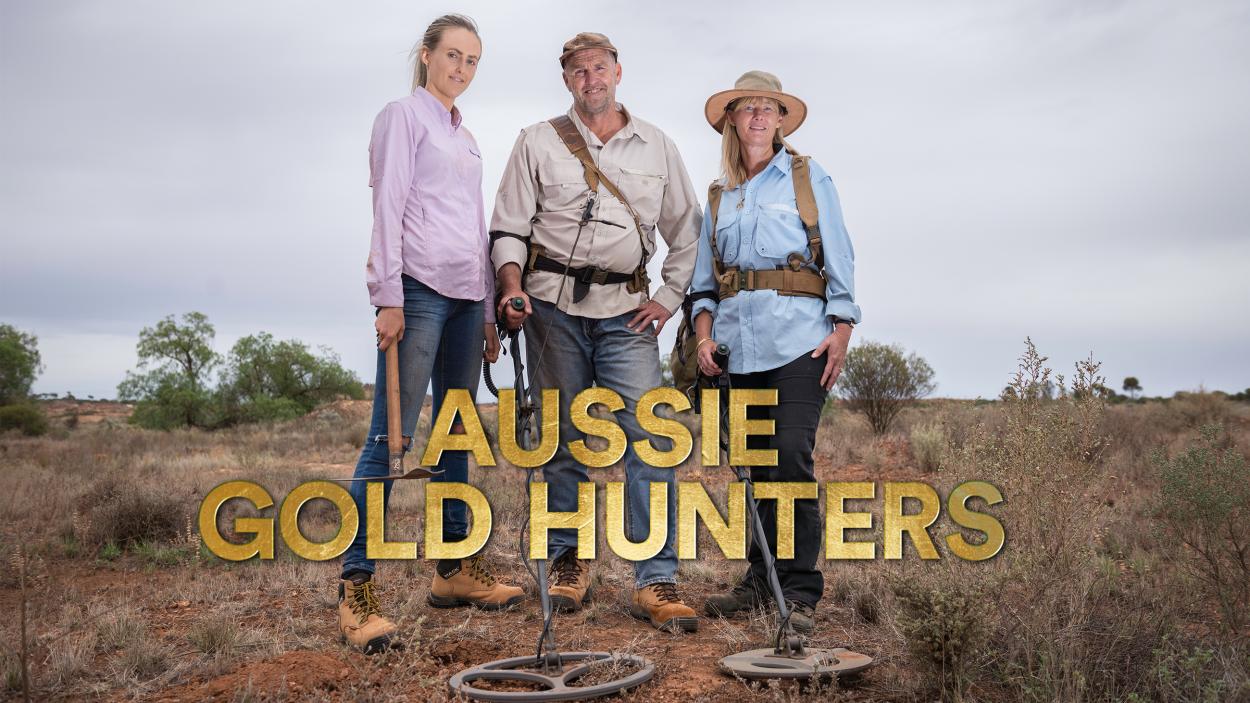 Aussie Gold Hunters
In the Australian Outback, hardcore gold prospectors are on a mission to find fortune.
With the season close to ending, the Dirt Dogs struggle to hunt out their final $350,000 of gold. The Mahoneys bring in machinery in a final effort to hit their target.

As the season ends, the Dirt Dogs must deliver $233,000 of gold to hit the target. Alex faces a shock resignation, and the Gold Gypsies struggle with more gold thieves.